EXHIBIT #6:
Postcards from the Peacock Islands


Essay-Installation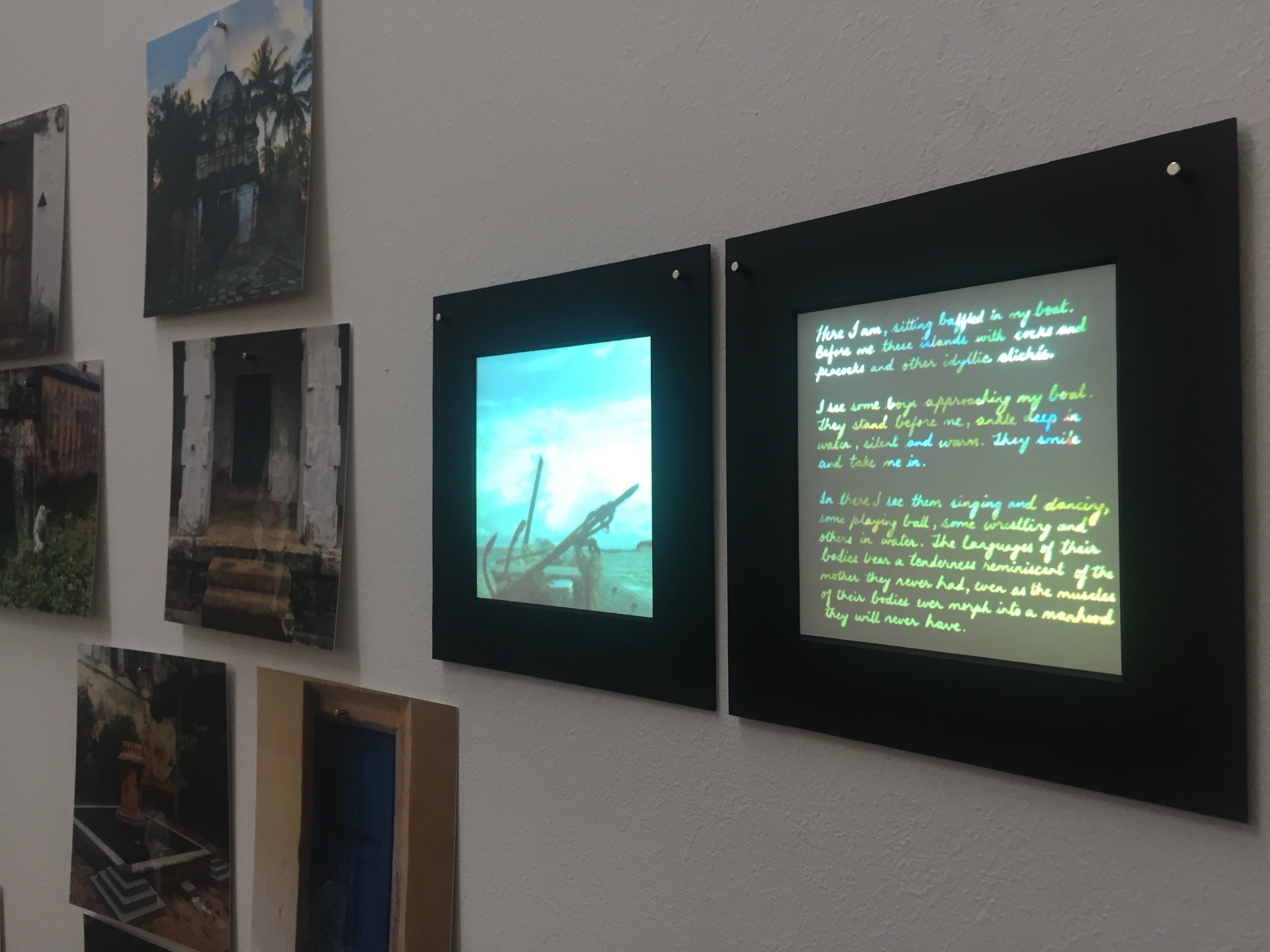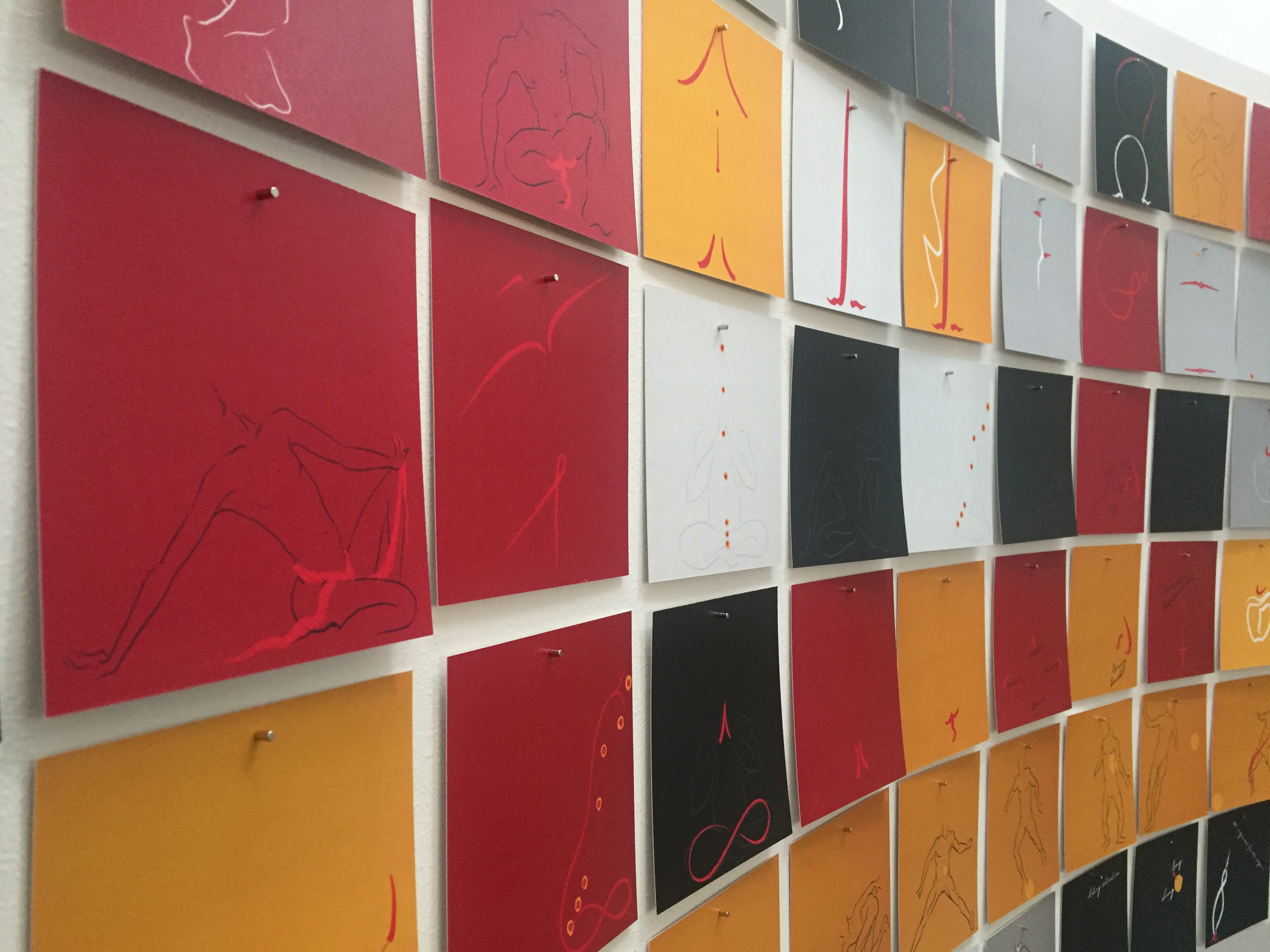 Conceived as an expanding archive of undelivered postcards containing writings, drawings, still and moving images made during visits to the eponymous islands, this work takes as its pre-text an anecdote in the Śiva Purāṇa that attributes the birth of Skandā to the falling of Śiva's semen into a body of water.
Let's go, instead, there where the rest of Śiva's semen goes: down the river and into the ocean, the Indian Ocean. Here in the silent warmth of tropical waters, the other million sperms begin to blossom into a million boys. All Śiva's sons, born of pure male principle. All beautiful boys, suspended in eternal youth. Each an answer to Śivah's many questions, to her as yet undelivered. Born of Fire and Water, each an elementary paradox; as are stories, for while they often give the illusion of being texts, more often they are con-texts. The true-body of text lies elsewhere.

(Excerpt from the work)

SELECTED PRESENTATIONS 2018 Archiv Kabinet (Berlin)